Barkleys
Barkleys is a range of Tastefully Intense Mints in beautiful classic tins. Although the brand started in North America, it is getting more and more popular in other regions, such as Europe and Asia. Refreshing mints, with a unique spicy and intense flavor that can not be found in any other brand.
Barkleys Classic Mints
A true classic. Available in various great flavors: Peppermint, Cinnamon, Spearmint, Liquorice, Wintergreen, Ginger, Spearmint and Aniseed. They all have that unique flavor with a punch. A great intense mint in a very attractive classic tin! Please have a look at www.barkleysmints.com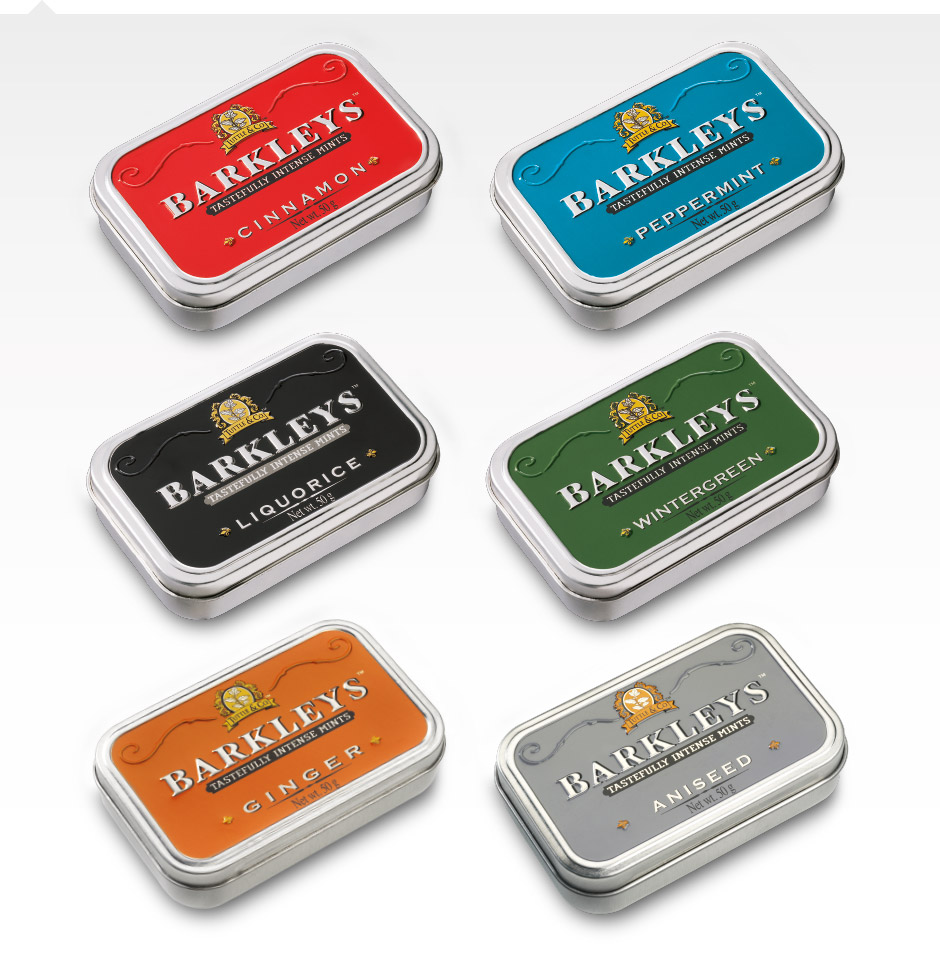 Barkleys Mini Mints
The famous intense Barkleys flavor in a small mint. Packed in beautiful stylish mini tins. Available in 2 great flavors: Peppermint and Cinnamon. Both are sugarfree.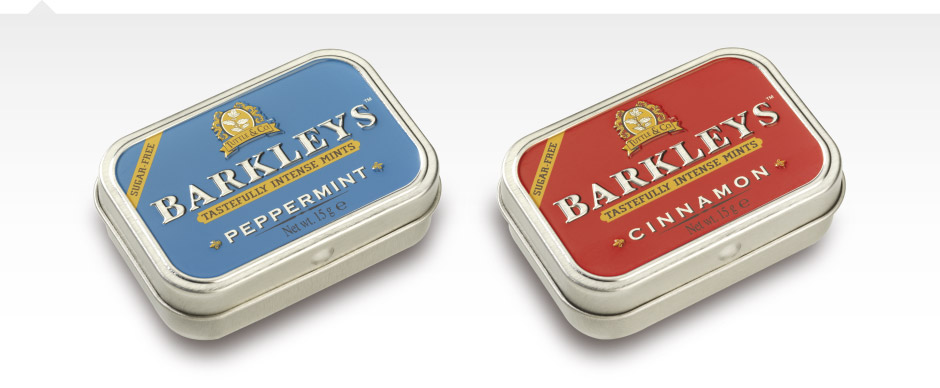 Barkleys Chocolate Mints
These Chocolate Mints are coated dragees with an intense peppermint or cinnamon flavour. Inside, they are filled with delicious chocolate.
A delightful combination of Intense Peppermint or Cinnamon and Chocolate, packed in a very attractive tin.
Available in 2 flavors: Chocolate Mint and Chocolate Cinnamon.
Barkleys Bio Organic Mints
Barkleys Organic is a range of organic mints packed in beautiful tins. Organic farming is an agricultural system that seeks to provide the consumer with fresh, tasty and authentic food while respecting natural life-cycle systems. Barkleys Organic Mints are certified organic, which means that the ingredients are grown without the use of pesticides or chemical fertilizers.

Barkleys Liquorice Pellets
Barkleys liquorice pellets are available in 4 flavours: Pure, Menthol, Mint Coated and Salmiak. The Mint Coated version has a liquorice center with a mint coating. Intense liquorice pellets in a stylish mini tin.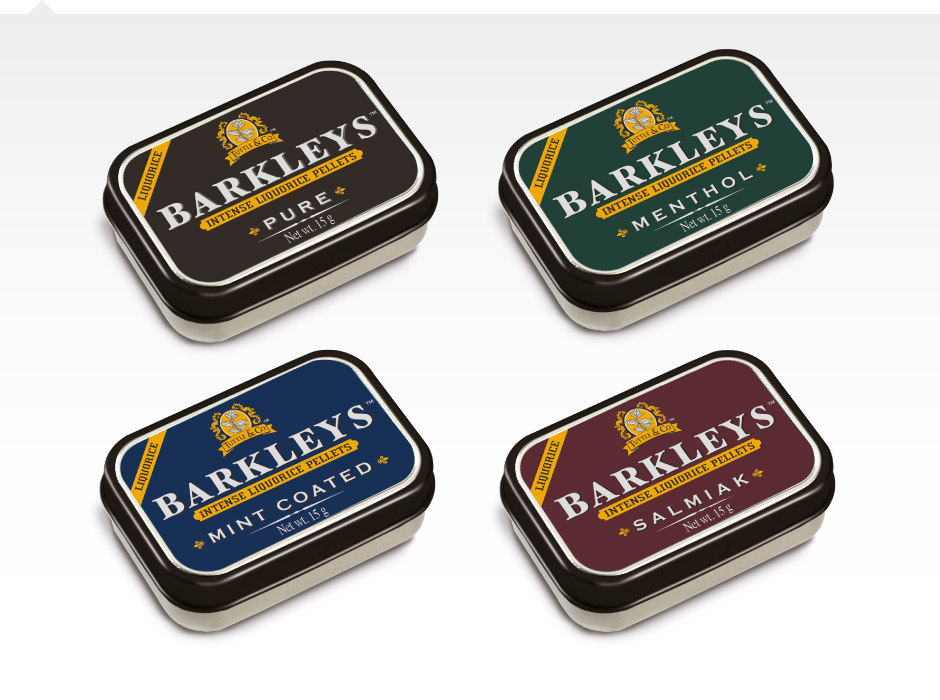 Barkleys Gourmet Mints
Barkleys Gourmet Mints is a specialty product line for the connoisseur and all those who are looking for something special.
These Gourmet Mints are a combination of Intense Spices and Sparkling Fruit Flavors.
A delightful combination of either Cinnamon & Apple or Ginger & Orange.