Tuttle high quality classic candy products
Tuttle is a range of classic English-style confectionery products, such as traditional fudge, after dinner mints, chocolate mints, etc. Only the finest ingredients, such as high quality dark chocolate, are used in Tuttle's Fine Classic English-Style Products.
Tuttle Fudge
Tuttle Fudge is a range of traditional English-style fudge in attractive standing cardboard bags. Available in two types: Cream Fudge and Chocolate Fudge.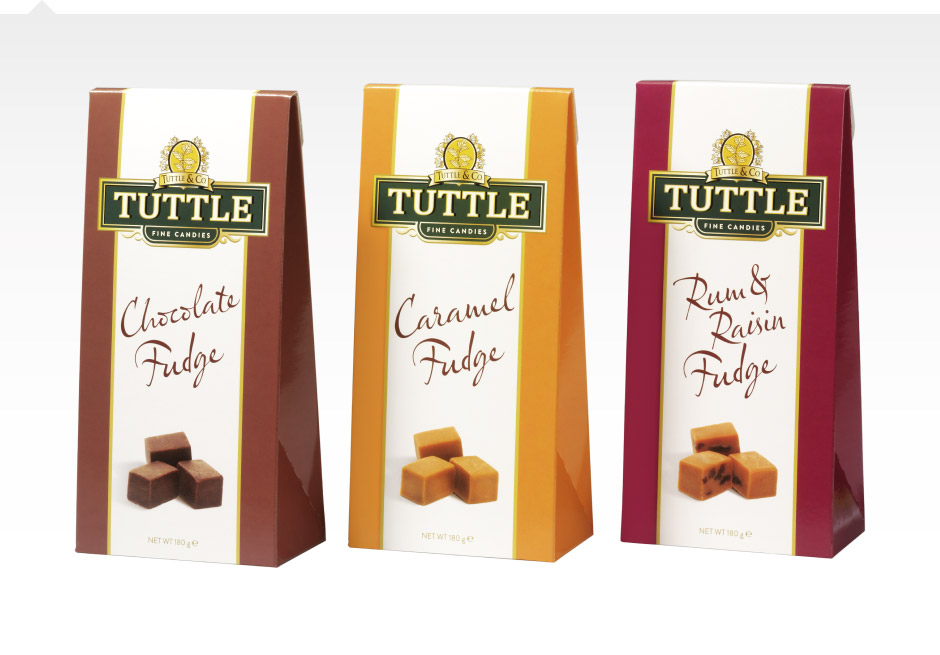 Tuttle Chocolate Filled Mints
Tuttle Chocolate Filled Mints are coated dragees with an intense Peppermint or Cinnamon flavour. Inside, they are filled with delicious dark chocolate. A delightful combination of Intense Peppermint or Cinnamon and Dark Chocolate packed in a very attractive standing bag.